title: "A bacon spin on sushi: ikura baciri" date: 2011-11-06T13:33:37-04:00 type: post categories: - food tags: - bacon
- sushi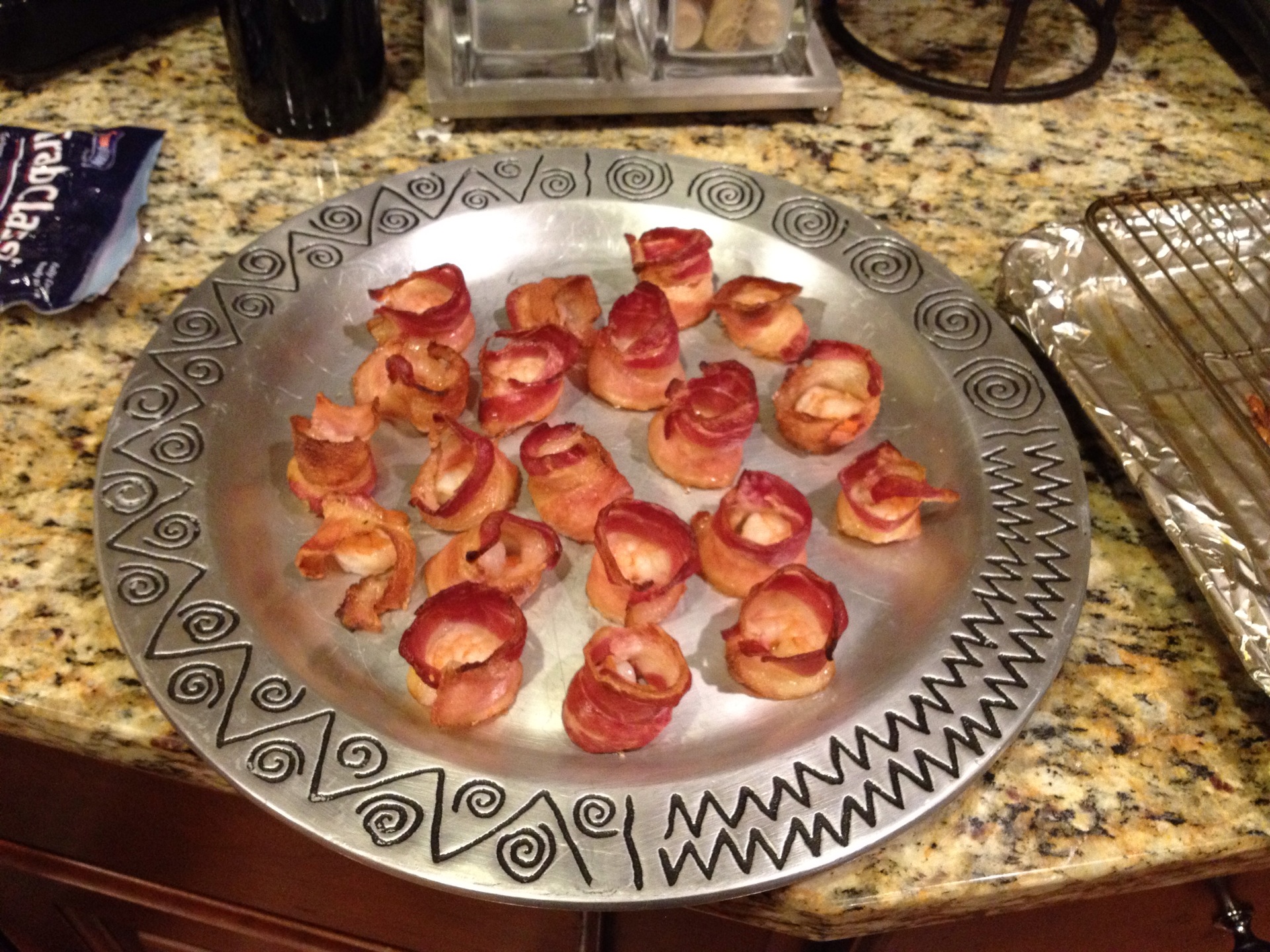 So, I want sushi. I love sushi. I need sushi.
I bought tuna, fake crabmeat, ikura (salmon roe)… I had nori, but it was aged and inseparably stuck together.
If there is one rule to live by, it is this: bacon makes everything better.
Here's the plan. Take a shrimp (40-50 count) and put it on a cutting board. Take half a length of regular bacon and wrap it into an open cylinder with the shrimp as the base. Bake in an oven (from cold start) at 400 until crispy (about 20 minutes beyond preheat). If your bacon is too thin cut, it might deform badly in the oven, so consider inserting a ball of tinfoil to help it keep its shape. This is what you have:
Now we have a platform for the beauty of the sea. At the second local grocery store, I was able to find sushi-suitable tuna loin, wild salmon roe and (of course) imitation crab meat.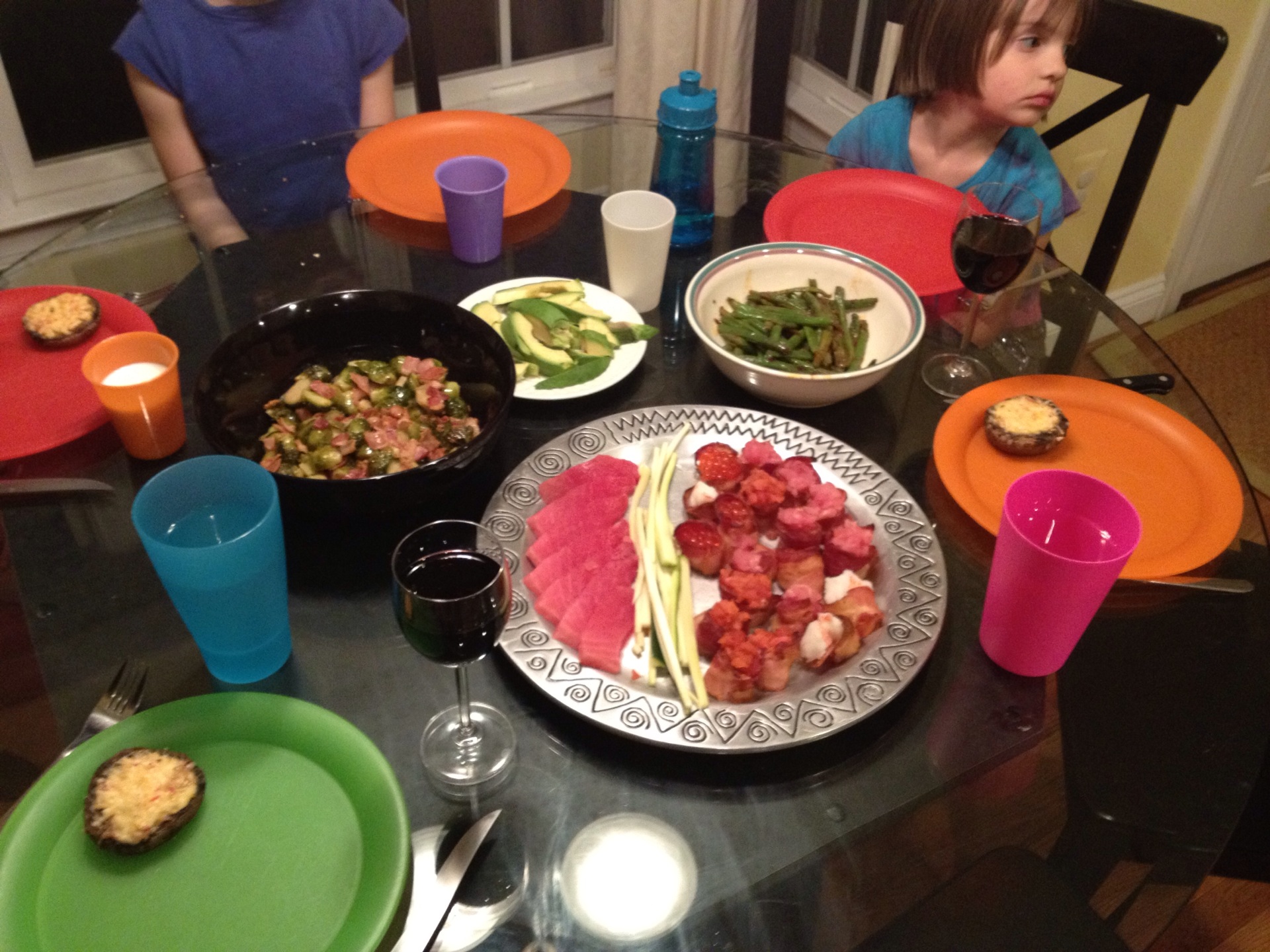 I coarse chopped some tuna, mixed half with Sriracha for the adults and left half for the kids. From there I made four types of baciri (bacon nigiri – yeah, that's mine): tuna, spicy tuna, ikura, and crab + cucumber. Served all this with slices of avocado on the side. The nice part is that the salty-fatty-smokiness of the bacon provides umami and there is no need for soy sauce.Boom. Magic.
Because this was clearly a "deep south" meets "east" kinda meal, I tied it together with a bowl of brussel sprouts cooked with bacon and a bit of chicken broth and a bowl of szechuan green beans ("sautéed" in bacon fat from the sprouts).